Strategic Estate Planning
Can Achieve Your Objectives
We identify and implement creative solutions for complex legal matters — and we've been doing so for decades. Partner with us to address your sophisticated estate planning needs with confidence.
Attending To All Your Estate, Trust And Probate Concerns
Gadzo Law, P.C., is a boutique estate planning law firm serving industry-leading professionals throughout Silicon Valley. Our attorneys, Alexandra Gadzo and Robyn Zorea, have helped countless affluent families find effective solutions for current and future life challenges.
Whether you need assistance designing or revising your estate plan, establishing a trust, creating a family limited partnership or completing other advanced estate planning tasks, we have the skill set you require to protect your interests. We have a thorough understanding of California's estate planning and probate laws, which we leverage to minimize your tax obligations and maximize your bottom line.
Distinctly Qualified To Handle Complex Matters
When you retain Gadzo Law, P.C., you benefit from our lawyers' expansive knowledge and experience. Alexandra and Robyn hold advanced LL.M. degrees in taxation from Golden Gate University of Law and NYU, respectively. They leverage their knowledge to advise you regarding current state and federal tax laws.
In addition, Alexandra is a board-certified specialist in estate planning, trust and probate law. Few California attorneys have obtained this distinction, which is earned through demonstrated ability, favorable peer reviews and superior legal knowledge.
Our clients regularly benefit from the individualized wealth management strategies we develop at our Los Altos office to protect their assets, wishes and beneficiaries.
Experience And Certification Matter
Our lawyers are recognized leaders in the legal community. Learn more about how their training and experience can make a difference in the advice they provide and the peace of mind you receive.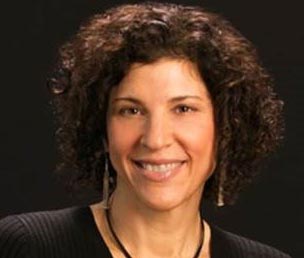 Retain Knowledgeable Legal Counsel To Protect
Your Legacy And Your Loved Ones
We are committed to providing cutting-edge legal advice and client-centered representation. You deserve nothing less when you are developing a plan for protecting the people and things that matter most.
What Our Clients Are Saying
The Consummate Legal Professional
"Ms. Gadzo is the consummate legal professional. She listens to your legal needs and works extremely hard to satisfy every request. I highly recommend Ms. Gadzo for all of your estate planning legal needs."
Al — Client
We Recommend Her Without Reservation
"Alexandra was exceptionally prompt and helpful. She is experienced in both taxation and real estate, which we have found most advantageous concerning our estate planning strategy. We recommend her without reservation."
Patricia — Client
Thorough, Meticulous And Honest
"Ms. Gadzo is very dedicated, smart and intuitive. She is very good at client counseling, identifying significant issues and reducing the abstract down to the concrete. She is also very thorough, meticulous and honest. I was very impressed." 
Anonymous — Client